Let's talk about Shakespeare!
William Shakespeare symposium
+ evening performance: Her Infinite Variety – Women of Shakespeare in Word and Music
September 14th 2020
Klockriketeatern invites you to an afternoon with international guests and Shakespeare experts!
Speakers:
JOHN CAIRD – director, honorary associate director of the Royal Shakespeare Company
NIKO SUOMINEN – Shakespeare researcher, teacher (Näty), University of Tampere
CARL ALM – director & actor, Klockriketeatern
+ panel discussion moderated by EVA BUCHWALD – dramaturg, Finnish National Theater
The programme also includes a performance of Her Infinite Variety, women of Shakespeare in Word and Music with ELINA MUSTONEN
and a discussion after the show together with Mustonen and NELY KEINÄNEN – dramaturg, Shakespeare researcher
Venue: SFV-huset G18, Yrjönkatu 18 in Helsinki
Time: The symposium starts att 14:00 and we will serve pizza at 17:45. The performance begins at 19:00.
Language: English (the audience is welcome to ask questions in different languages)
---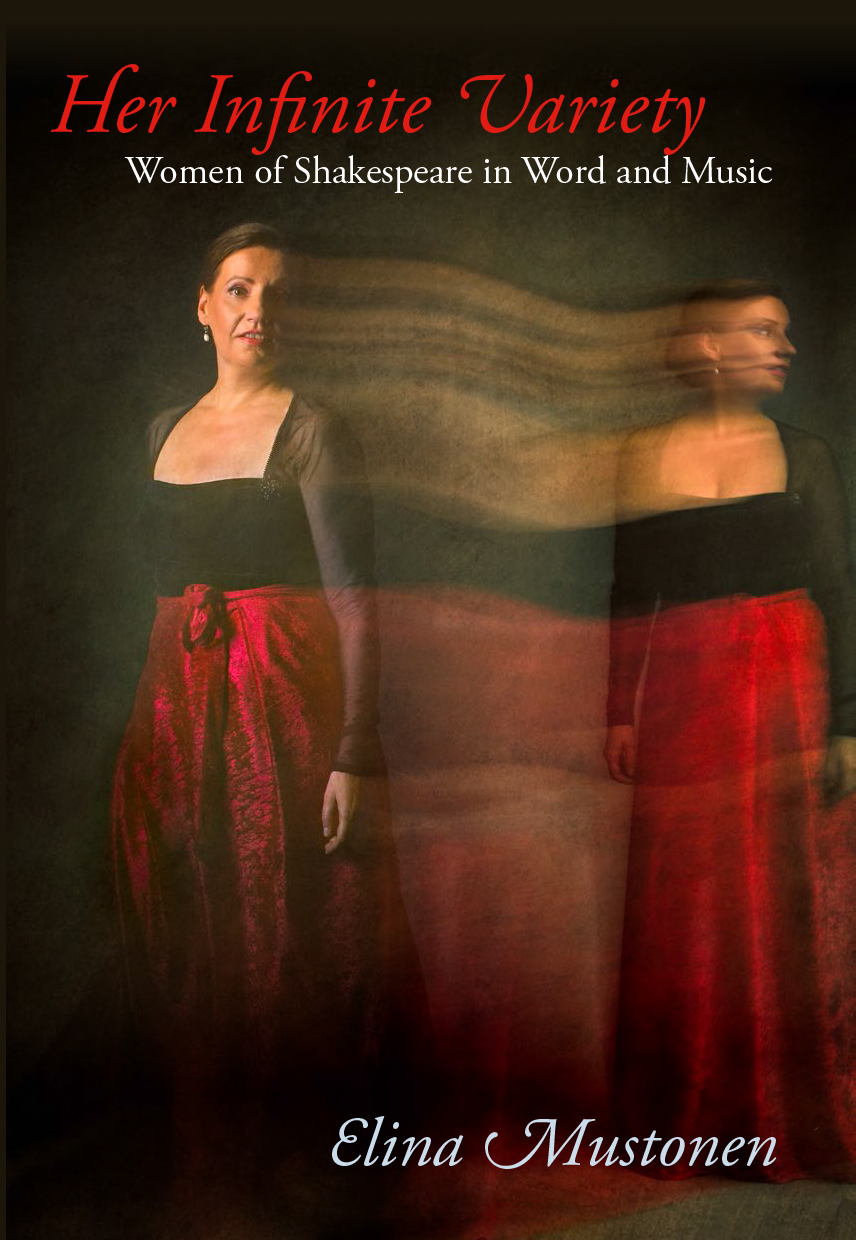 Her Infnite Variety
Women of Shakespeare in Word and Music
On stage: ELINA MUSTONEN
Dramaturgy and direction: JOHANNA FREUNDLICH, NELY KEINÄNEN, ELINA MUSTONEN
Music selected and arranged by: ELINA MUSTONEN
The title of Elina Mustonen's performance is taken from Enobarbus' speech about Cleopatra: "Age cannot wither her, nor custom stale / Her infnite variety" (2.2).
The Egyptian queen's irresistible charms allow her to "make hungry / Where most she satisfes."
We interpret this phrase more broadly, seeing it as a fitting label for the wide range of female roles in Shakespeare's plays. Shakespeare gives life to women of all ages, from young maidens being wooed, to young brides, wives, mothers, and female friends.
We have selected key moments from a number of Shakespeare's plays touching on the infnite variety of female roles in Shakespeare, interspersing them with pieces played on the virginal written by Shakespeare's contemporaries. You will hear a wide range of emotions both in words and music—love, desire, anger, ambition, frustration, fear, humor.
We hope this program gives you a sense of the infnite variety not only of Shakespearean women, but also of the infnite beauty of Shakespearean verse.